Handling Financial Security
Sep 18, 2022
Dear amor,
What makes you feel financially insecure? (If you're a client, don't forget to Voxer me your response.)
As a financial coach who has worked 1:1 with dozens of BIPOC, women, and LGBTQ+ folk, I've coached clients through several circumstances that made them feel insecure.
Depending on their lived experiences, some clients start to experience anxiety
when their credit card gets too close to being maxed out
when they don't have a certain amount in their savings account
when they don't meet certain revenue goals
when they don't have the money to travel using cash
when they avoid looking at their financial accounts
when they make purchases that cost multiple hundreds
when they start to spend more money than their parents ever spent
when they don't have money to give to their parents or children
when they need to rely financially on a partner
when they feel like they will never find a new job
when they feel like they are not financially ahead enough for their age
when they think they will never have enough money to retire
when they see loved ones struggle financially
when they have no idea how to increase their income
when they look at their debt
when they spend money on "wants" versus "needs"
when they think their financial trajectories will be just like their parents
After witnessing so many clients tense up physically as they talk about these fears, I now think about financial anxiety as a ladder. And each of the scenarios I mentioned above are a ring on that ladder.
As you reach certain financial milestones, circumstances that triggered you in the past won't have the same effect IF you address them head on.
You have to learn to create safety for yourself despite your financial circumstances.
You have to shower yourself with compassion and grace so you can gain clarity and a new perspective.
You have to acknowledge all the systemic factors that have impacted your finances and stop thinking your finances are just a reflection of personal character flaws.
You have to be willing to think about the lived experiences that are impacting how you make decisions today and process the emotions that you weren't able to validate in the past.
You have to be honest with yourself and release all the emotions even if you are surrounded by people who choose to suppress their emotions.
If you do this enough times, you will find yourself noticing when you are financially triggered a lot sooner and you will be able to ground yourself a lot faster.
And you will eventually notice that even if you have a checking account buffer, emergency fund, sinking funds, a sustainable spending plan, career you love, the cashflow to repeatedly max out your retirement accounts, and you are debt-free, you will not be immune to feeling insecure.
Even if you learn to create safety for yourself on every ring on the "financial anxiety ladder," as long as you are choosing to evolve outside of your comfort zone there will be new rings on that ladder.
However, this will no longer overwhelm you. It will excite you because at this point you have learn to love all aspects that come with growth.
Honor the pace that you are climbing that ladder. Take breaks and get off the ladder from time to time. And most importantly always look back and take pride in every step you have taken on that ladder.
If you want support on managing your financial insecurities, make sure to sign-up for my FREE "Thought Work Group Coaching Session" on Wednesday, September 21st at 5pm PST/8pm EST here.
May we continue to build wealth juntos!
Todo con tiempo,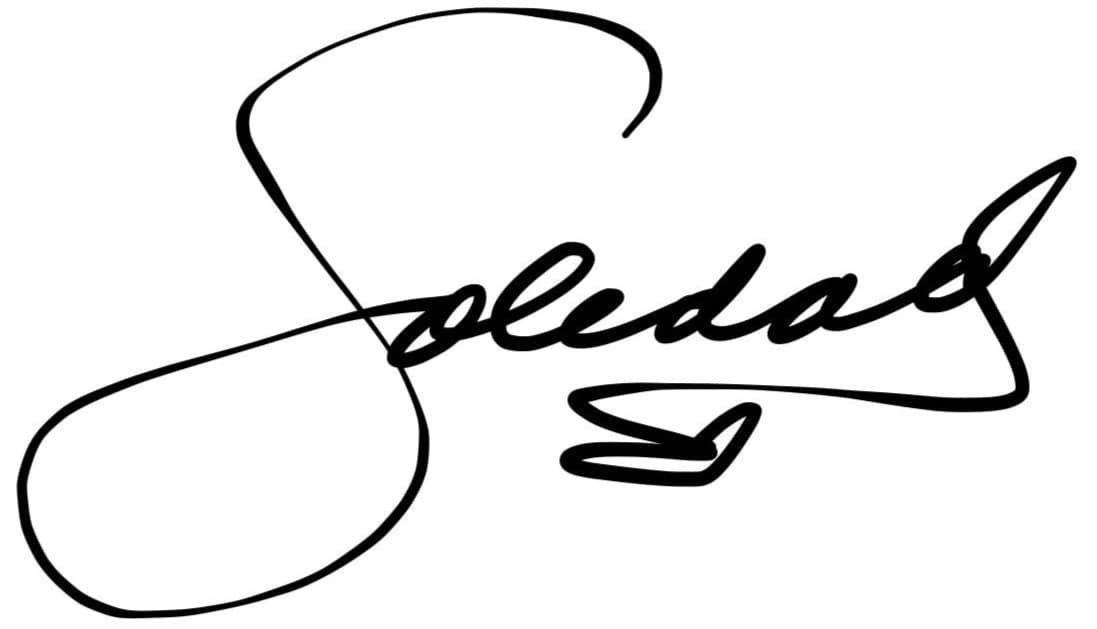 ---
Announcements + Reminders
I'm currently booked till October 15th. If you want to work 1:1 conmigo,

complete this application to join a wait list.
Register for my FREE "How to Use a Roth IRA to Retire Early" mini-course here! So far only 50 people have registered and my goal is to have 5,000 people take this course by the end of December.
Watch my IG Live with Kara Perez from

@webravelygo

to

"Social Security Benefits" here.