Know These Numbers (Vol.1 No.18)
Sep 15, 2021
If you've been checking my Instagram stories, you know that I am easing myself into budgeting my tracking my spending using this
google sheet
. Feel free to make a copy of the google sheet and use it too!
For the month of September, I am committed to collecting data on my family's spending so I can create a sustainable budget for 2022.
However, tracking your spending either manually or using an app, is useful for many reasons besides creating a spending plan that meets your needs.
Tracking your spending will help you gather the following numbers:
1.
Monthly Expenses
- When I work one-on-one with clients, people tend to
underestimate
how much they spend on food, their children/pets/dependents, gifts and on items related to house maintenance. It's also very normal for people to forget about subscriptions especially the ones that renew annually. In order to get an accurate sum of your monthly expenses, you want to make sure to track them.
2.
Discretionary Cash Flow
- This fancy word just means the difference between your income and your expenses.
If you subtract your expenses from your income and you end up with a

negative number

, you are in danger of accumulating debt.

(Don't worry poco a poco, you can change that!)

If you subtract your expenses from your income and you end up with

zero

, you are living paycheck to paycheck.

(Decreasing your expenses or picking up a side-hustle/asking for a raise, can change that!)

And if you subtract your expenses from your income and you end up with a

positive number

, you are living below your means and have extra

dinero

to send towards your debt, emergency fund, investment accounts, etc.

(Celebrate this amor!)
3.
Debt Payoff Date
- Once you know your discretionary cash flow, you can use debt payoff calculators
like this one
to determine how long it will take you to eliminate your debt since you will know how much you can realistically afford to add to your minimum payments.
4
. Annual Expenses
- Take your monthly expenses and multiply that by 12. Now you know, how much money you are spending in a year. This number can motivate you to ask for a raise, find a higher-paying job and help you determine how much you need to be investing towards retirement each month.
5.
Retirement Number
- If you multiply your annual expenses by 25, you now have a rough estimate about how much money you need to have invested in order to retire. You can then start to play around with retirement calculators
like this one
to determine what age you can retire. Check out
this article
for more info.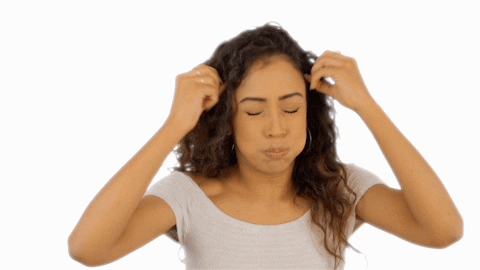 Who knew tracking your spending, could be so valuable, huh?
Again, you can use whatever tool you prefer but I want you to know your numbers so we build financial security
juntos
!
Let me know via the comments below, e-mail, or Instagram DM if you have any questions
mi gente
. I will continue to send you reminders to track your spending in my IG stories, I hope to see you there!