Preparing for Political Warfare
Jun 26, 2022
Dear Amor,
Raise your hand if the Supreme Court's overturning of Roe vs. Wade has made you scared, frustrated, annoyed, nervous, sad, furious, and/or all of the above?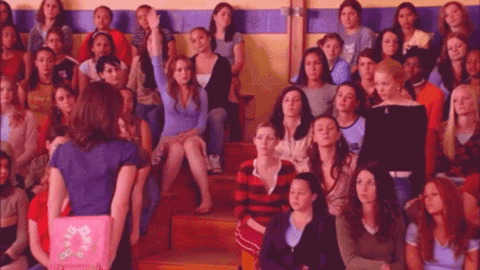 Yeah, me too.
These feelings can be challenging to sit with. And you may try to bring yourself comfort by buying experiences or things. I hope you don't shame yourself for needing to protect your joy.
In fact, I hope you take pride in your ability to take care of yourself during challenging times. I hope you realize that building financial security is a marathon and for BIPOC, women, and LGBTQ+ folk with little access to generational wealth and lots of money trauma it's more like a marathon in 110 degree weather with cheetahs chasing you.
On the other hand, sometimes your money will feel like the one thing you can control. You may find comfort checking your account balances, sending extra payments towards debt, savings or investing, and applying to new jobs. Sometimes going through your wealth building routines will feel grounding. Just make sure you are not avoiding your feelings because that can have some negative consequences. You don't need to be okay all the time.
Learning to trust your financial decisions during emotional times comes down to your ability to hold space for your emotions. If you want to know you are making the right money choices, then take the time to understand your feelings and validate them. Give yourself full permission to feel what you are feeling especially if it is different than what others around you are feeling. You have to treat yourself the way you want to be treated.
So amor, I want you write down responses to the following questions and keep your responses somewhere you can easily see them.
What is one thing you can do daily this week to protect your peace?

What is one thing you can do daily this week to bring you joy?

What will you tell yourself when your brain tries to convince you that you shouldn't engage in those practices?
Perhaps you will repeat to yourself what Black lesbian social justice activist, Audre Lorde once said...
"Caring for myself is not self-indulgence, it is self-preservation, and that is an act of political warfare."
Your wellness is essential to the collective. We need you healthy and resilient so you can find your way to making sure every person in this country has access to essential health care.
​
Todo con tiempo,
---
​ANNOUNCEMENTS + REMINDERS
On Tuesday, June 28th at 1pm PST/4pm EST I will be talking to educator and PhD candidate Sarah from @Savvysavingsquad about overcoming the challenges of raising kids while building wealth on IG Live. I hope you will join us or watch the replay.
On Thursday, June 30th at 3pm PST/ 6pm EST I will be one of four other LGBTQ+ content creators discussing how we manage the challenges associated with Showing Up as Ourselves. This IG live will be hosted on the @thatsclutch_com page.
The price for working 1:1 with me for 6 months is increasing to $5,000 when paid in full starting July 2022. If you are ready to invest your time, money, and energy to transform your financial trajectory poco a poco use this link to apply here to work conmigo.